DELIVERY TIMINGS:
• We deliver your order from 8 am-8 pm. 
• If you have placed your order after 8 pm, then it will be delivered on the next day, early morning!
Why buy from
Prune ?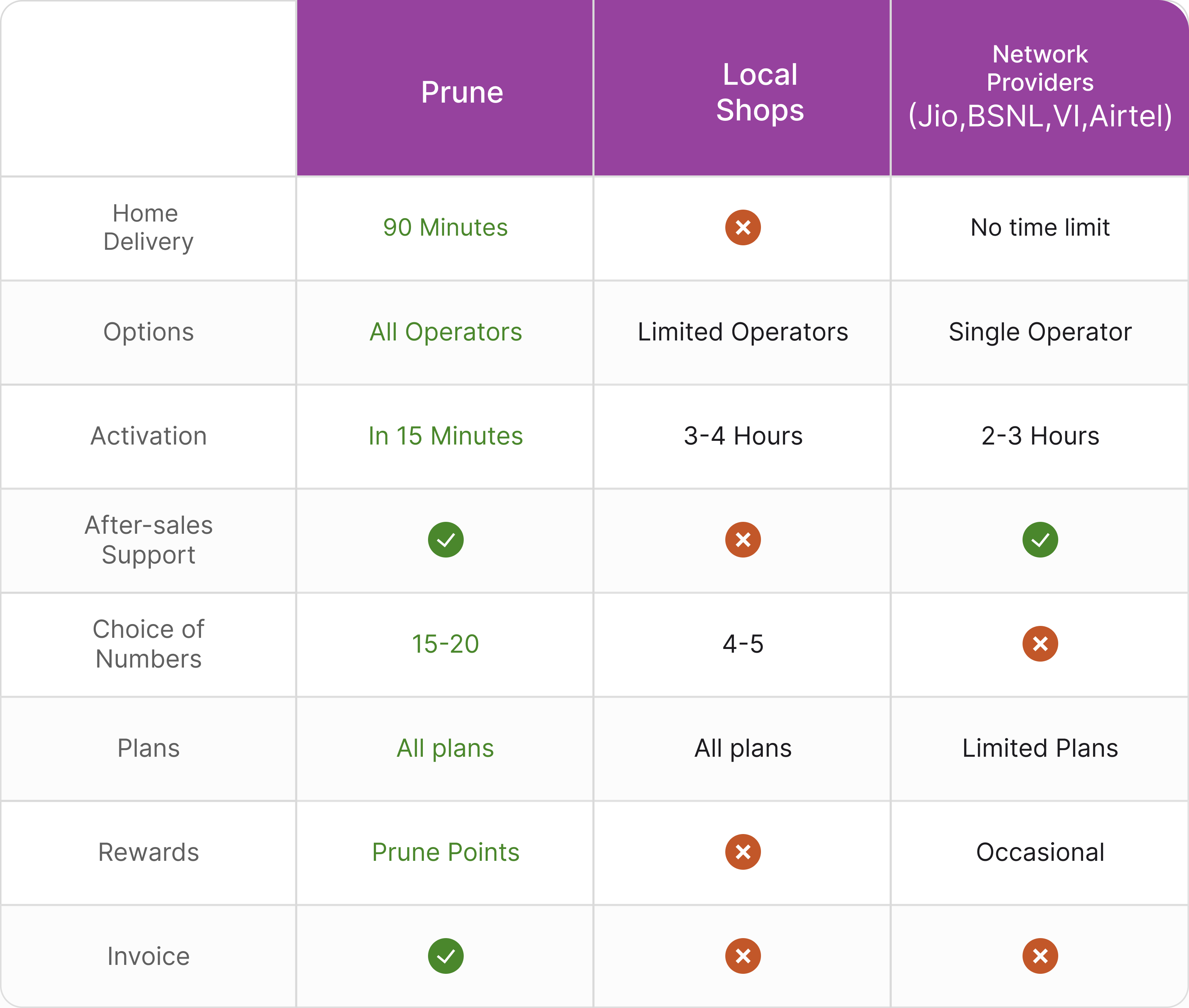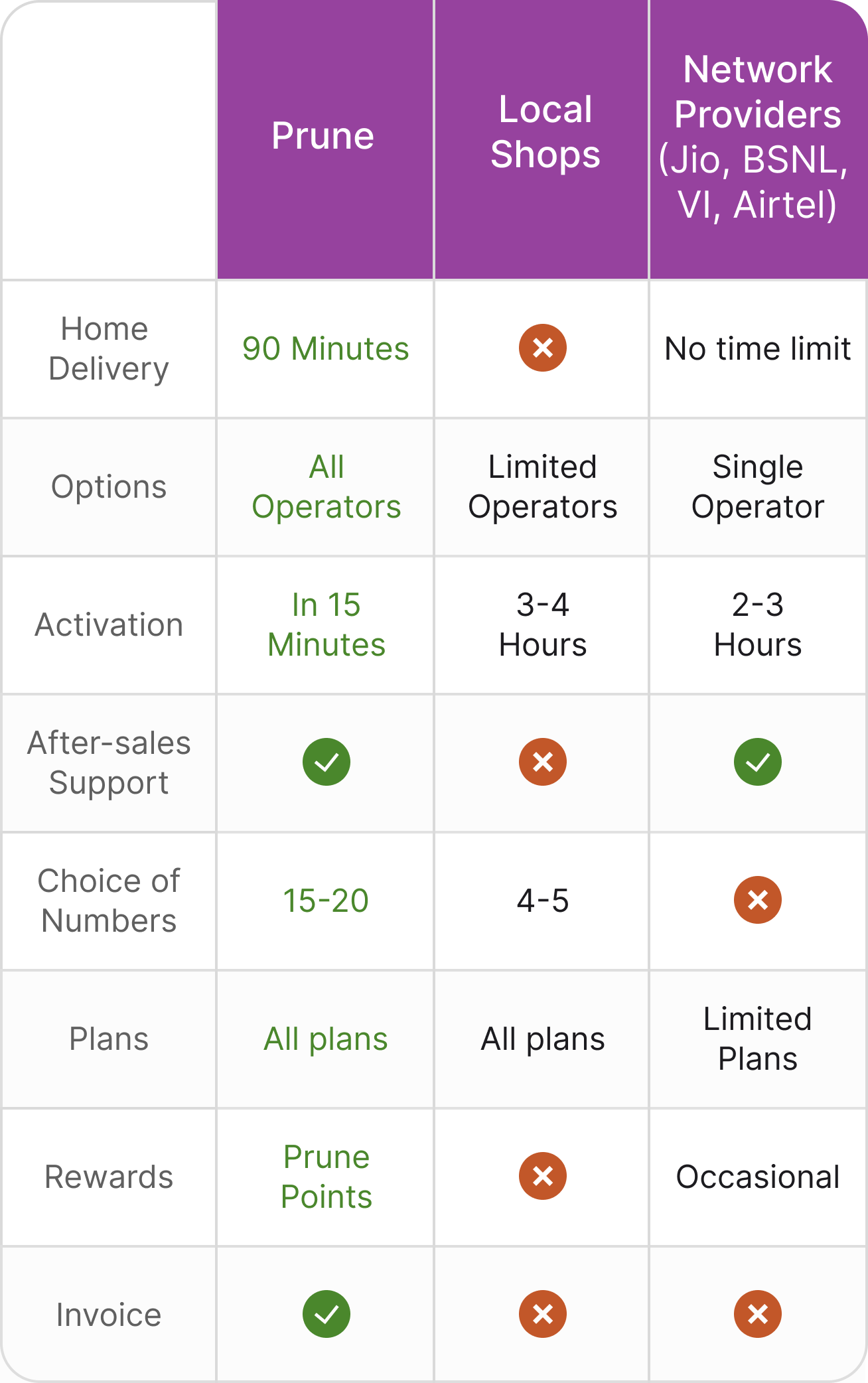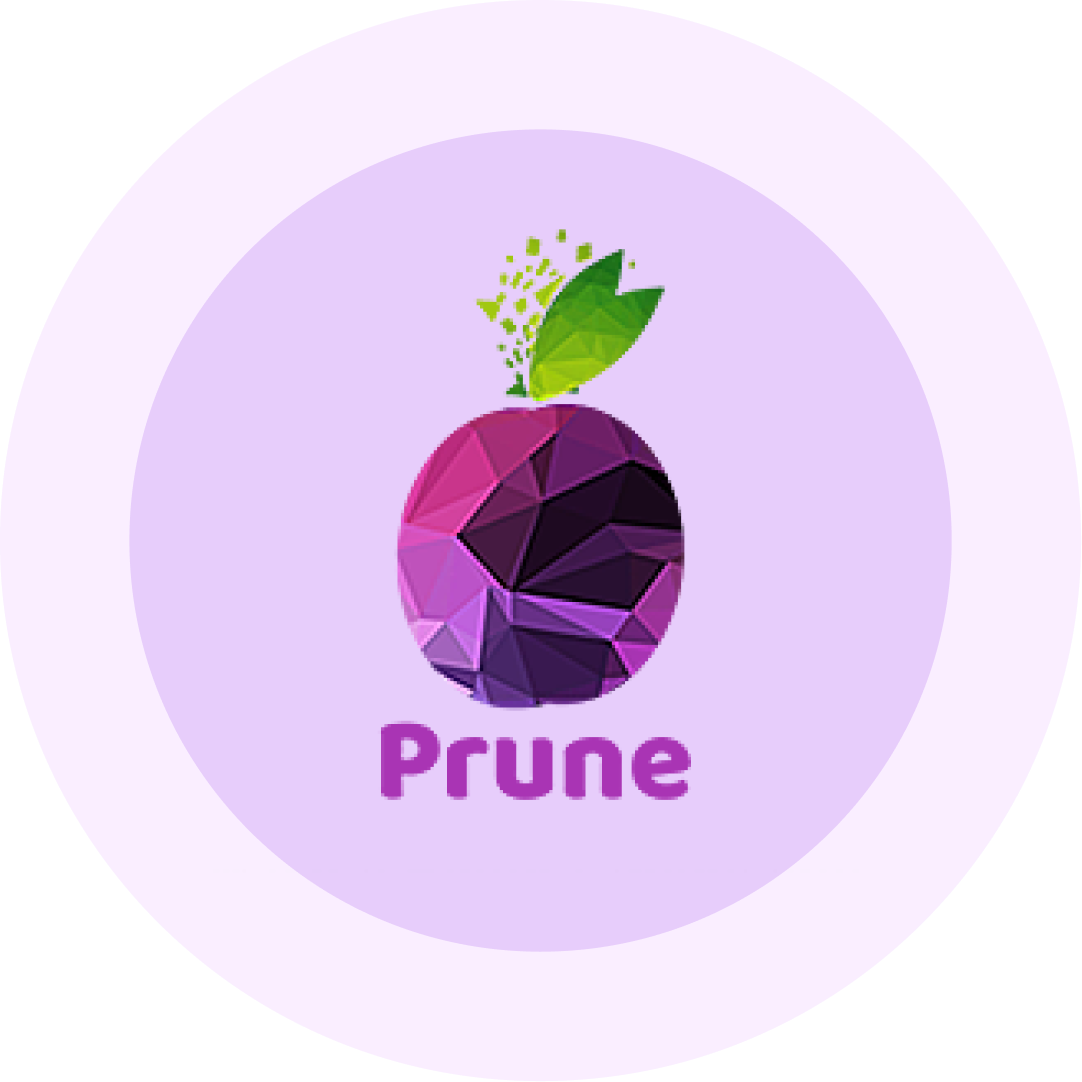 What is a Postpaid SIM Card?
Postpaid SIM cards allow users to enjoy seamless network connectivity and pay bills at the end of the billing cycle. You can easily buy a postpaid SIM online and pay the bill after the services have been used for a predetermined billing period.
Buying a SIM card online lets you choose your desired plan from any network provider. You can enjoy added benefits like SIM home delivery, unlimited voice calls and SMS, free OTT platform subscriptions, and more.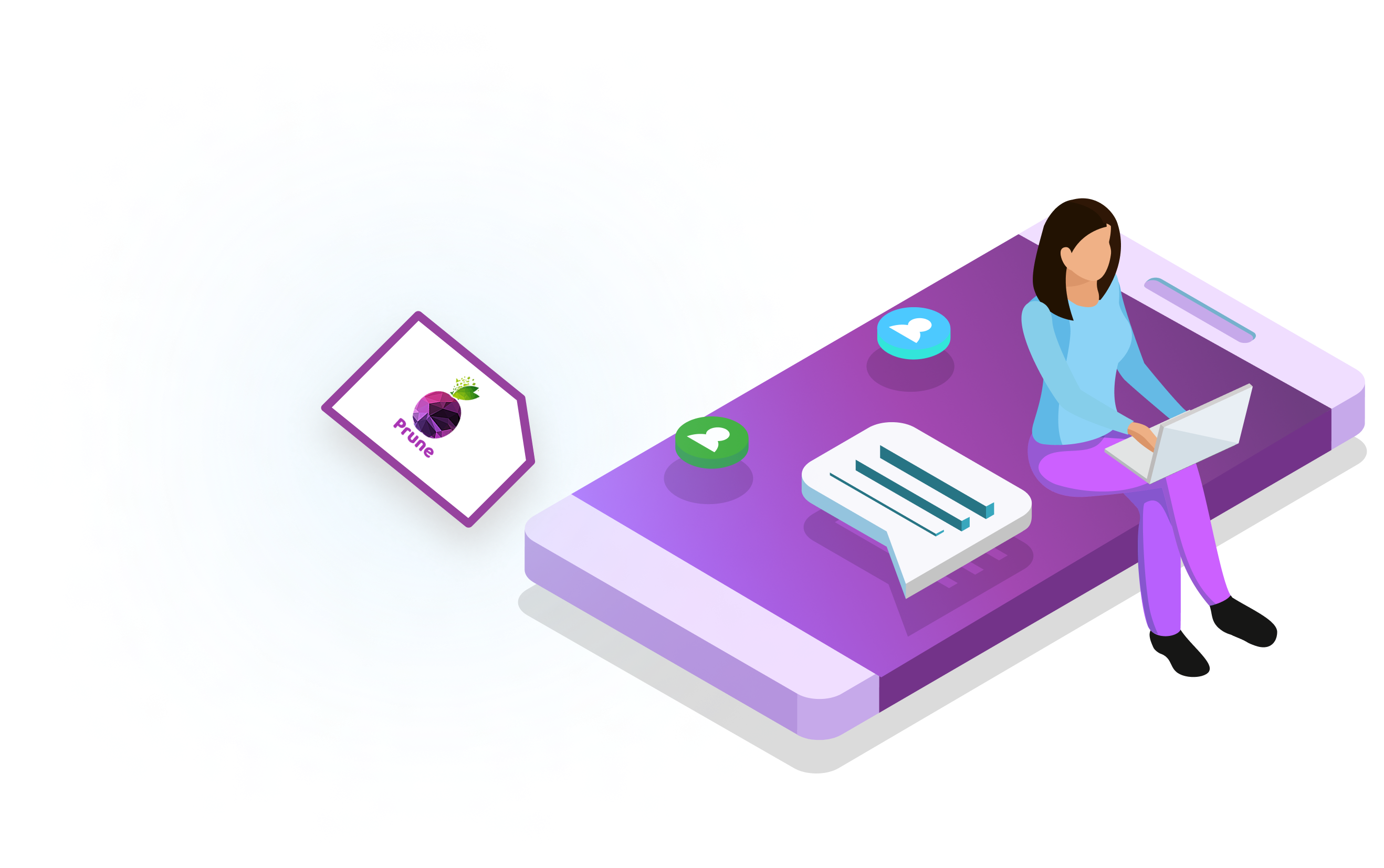 Why Choose a Postpaid SIM Card?
We cannot work without a mobile phone for a minute, so recharging our SIM cards before their validity expires becomes necessary. When you buy a postpaid SIM online, you don't have to finish your data on the same day. Instead, you can carry forward unused data to the next billing cycle. Further, a postpaid SIM offers an international calling and receiving facility, making it convenient in terms of cost, internet speed, and uninterrupted access.

Also, with an Airtel postpaid, VI postpaid, or Jio postpaid SIM, you can enjoy bonuses such as unlimited video streaming, cloud photo storage, hotspot capabilities, etc. Therefore, Airtel, VI, Jio, or BSNL postpaid SIM can be perfect for reliable and low-cost communication for family, friends, and colleagues.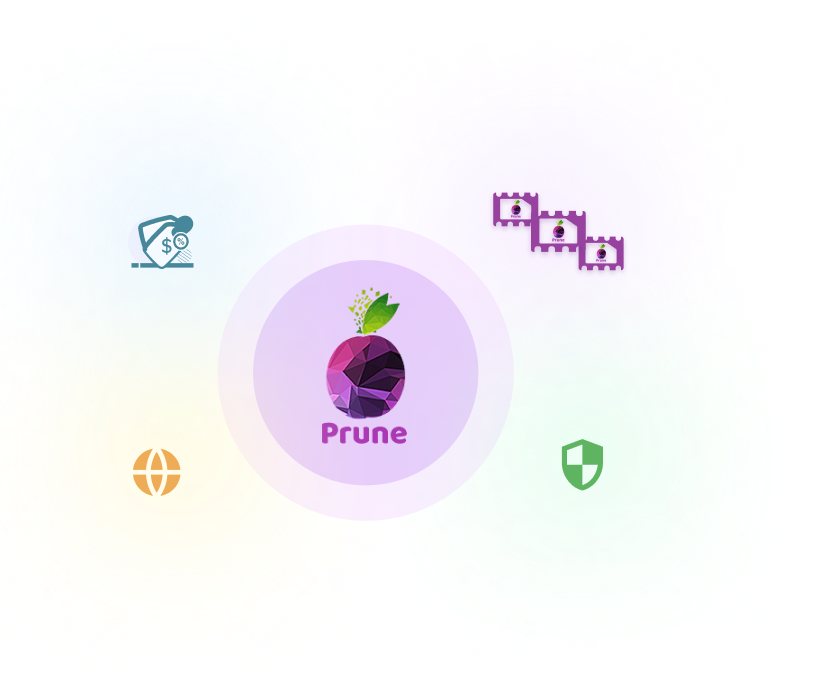 Benefits of Buying Postpaid SIM Online with Prune
Buy SIM cards online with Prune while you sit and relax on your couch! We ensure you get the best support by offering high-quality and quick mobile connection services. Here are some reasons why we are your go-to solution for all network-related needs:
SIM Home Delivery:

Get a SIM card from us within 90 minutes of booking from the comfort of your home. You can decide whether you want an Airtel SIM delivery, VI SIM delivery, or a Jio SIM home delivery.

Simple & Convenient:

We offer a frictionless online SIM card buying journey. This will save you time waiting for KYC approval and other document verification.

Reward Points:

With your new SIM card, Prune gives you a chance to earn exciting rewards and offers.

Compare Online:

We offer you a variety of cellular operators like Airtel, VI, Jio, and BSNL, from which you can compare and choose your online SIM card freely.

Payment Alternatives:

We have multiple payment options, such as debit/credit cards, e-wallets, UPI, and cash on delivery.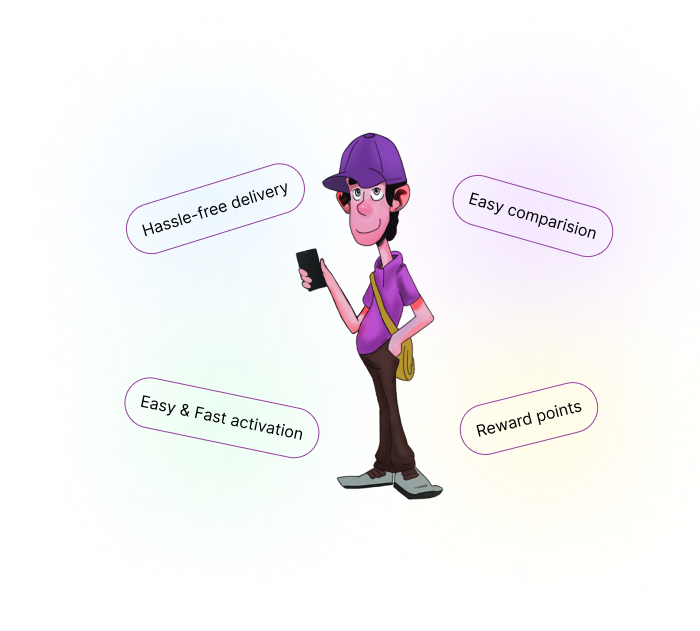 What
Customers

Are Saying About

Prune
I ordered a new sim card recently from Prune! The service rates are competitive, and the online process to order a local sim is quick and simple. Great going, Team Prune!

Ankit Chaudhary
Recently I planned to travel with my friends and needed a better mobile connection for my workation. As I was busy with work, I decided to purchase a sim card from Prune and got a free and super-fast delivery of an Airtel sim to my home. The mobile network works flawlessly, and it made my travel plus online work so easy! Thanks for a great service Prune.

Gagan Tyagi
I always recommend Prune to my friends who are looking for great sim card deals at the best rates! Prune's website sells sim cards from top companies like Jio, Airtel, and BSNL, and they deliver to your doorstep. Best wishes to you Prune, keep it up.

Gaurav Sharma
I always rely on the Prune website for my sim card requirements. Instead of running around to the physical stores and deal with large crowds, I purchase my sim card from the Prune app and have it delivered at my preferred date and time to my home. How great is that? If you're looking to buy your sim card, I highly recommend Prune for its fast, quality services anytime!

Inder khurana
The best thing about Prune is that you can make a comparison of all the sim card deals from big operators in one place! Whenever I need to purchase the right mobile connection for my personal and work needs, the Prune app comes in handy in comparing and finding out the best deals for you. I will always choose Prune for sim card services!

Mr. Himanshu
I'm impressed with Prune's reliability and security while making any transaction on its online space, and I always choose Prune for mobile and travel-related services. If you're looking for the best sim card services, Prune will not let you down! All the best team, great work.

Subash kukreja